VECTO can supply complete handling and transportation solutions in the area of internal logistics, transportation and material handling fields.
VECTO can supply turn-key plants including control systems (PLC).
VECTO undertakes complete installation and commissioning at customers site as well as training of the customers operators and maintenance personnel.
VECTO also supplies maintenance on a yearly basis for its customers.
Prev 1 2 3 4 5 6 7 8 9 10 Next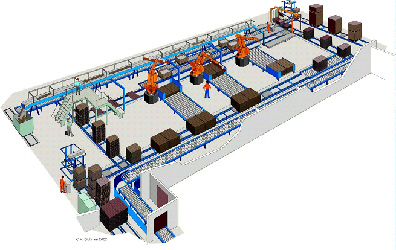 Complete palletising system with three robots for automated pallet/collar folding and a portal robot for lid handling.